As part of the New Year's Rally,
Training Events for 5 different sync pair types will be available at once!
There was an error listed in the "About the Training Events" section of this announcement. An amendment has been added.
We regret any inconvenience caused.
Updated: January 2, 2020 at 4:30 a.m.
To celebrate the new year, Water, Electric, Grass, Ice, and Rock-type Training Events will all be available during the time period below.
Collect Voucher M, which can be acquired in all five Training Events, and exchange them for items in the shop that will allow you to unlock your sync pairs' level caps!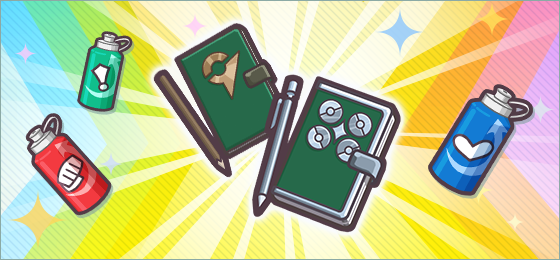 Event Period
December 31, 2019 at 11:00 p.m. – January 14, 2020 at 10:59 p.m.
About the Training Events
Strengthen your Water, Electric, Grass, Ice, and Rock-type sync pairs! Obtain items to help strengthen your sync pairs by completing the single-player or co-op battles in Training Events. Voucher M can also be obtained by completing co-op battles
Updated: January 2, 2020 at 4:30 a.m.
Important
To participate, you must have completed

Main Story

Chapter 4

.
The

sync pairs

that appear as opponents in battle have different capabilities than those you can actually obtain.
When the exchange period for the vouchers obtained in this event ends, leftover vouchers will be converted into coins (10 coins per voucher) and sent to your Present Box.
There are no missions associated with this event.
All five types will share the same event tab in the

Exchange Items

menu.
The event period and its content are subject to change without notice.
We hope you continue to enjoy Pokémon Masters.