Grass-Type Training Event under way!
Level up your Grass types!
Check out the Grass-Type Training Event during the time period below. Collect Voucher Q and exchange them for items to level up the sync moves of 3★ Erika & Vileplume, and 5★ Rosa & Snivy!
The sync grids of 3★ Erika & Vileplume and 5★ Rosa & Snivy will also be expanded in conjunction with this event.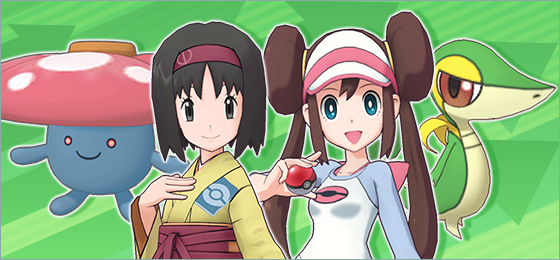 Event Details
Strengthen Grass-type sync pairs with ease during this event since opposing sync pairs will all be weak to Grass-type attacks! Prepare your favorite Grass-type sync pairs, and take them on!
Event Missions
You can take on special missions during the event period.
Check the Missions screen to learn more!
Event Period
February 9, 2020 at 11:00 p.m. – February 23, 2020 at 10:59 p.m.
Important
We hope you continue to enjoy Pokémon Masters.