You can complete the event to team up with Cyrus & Palkia!
Legendary Event: New World Dilemma under way!
You can team up with Cyrus & Palkia in this event.
Event Details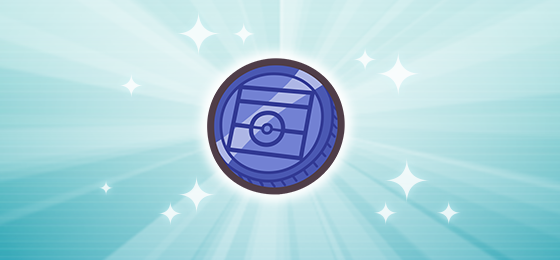 You can collect Prize Coins by completing battles in Single-Player, then try making pulls from the Prize Box!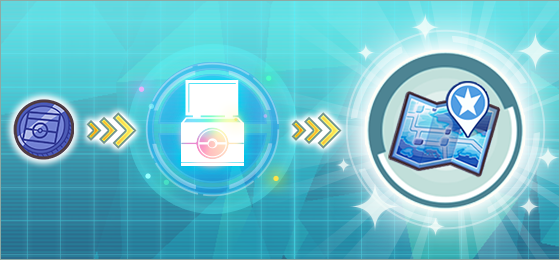 If you pull from the Prize Box and get the grand prize, you can move on to the next Prize Box pool.
You can progress through the event areas and make pulls from the Prize Box to obtain area info that will allow you to team up with Cyrus & Palkia!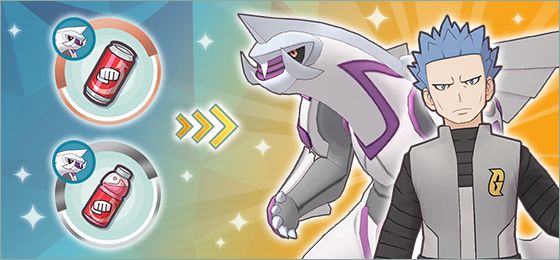 Cyrus & Palkia can be powered up with exclusive items available through the Prize Box!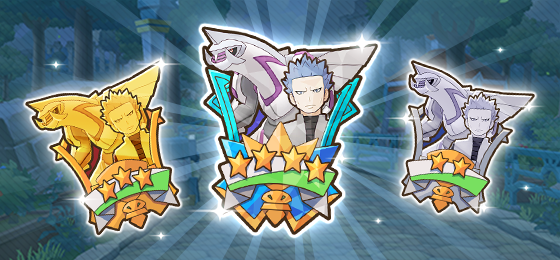 In Full-Force Battles, you can obtain event medals by meeting set conditions, such as completing battles. Cyrus & Palkia are sure to come in handy for these battles.
You can try to obtain all of the event medals!
Event Missions
You can take on special missions during the event period.
Check the Missions screen to learn more!
Date/Time
August 16, 2020 at 11:00 p.m. - September 2, 2020 at 10:59 p.m.
Important
To participate, you must have completed

Main Story

Chapter 1

:

The More the Merrier

(Normal)

in single-player.
The

sync pairs

that appear as opponents in battle have different capabilities than those you can actually obtain.
Items remaining in the

prize box

will no longer be obtainable after proceeding to the next prize pool.
When the event ends, leftover

Prize Coins

will be converted into coins (10 coins per

Prize Coin

) and sent to your Present Box.

Legendary Event

New World Dilemma

may come back again in the future. Your progress in the current event will not be carried over when the event is held next.
Please see

About Full-Force Battles

for more information.
All mission completion rewards must be claimed within three days of the mission period ending.
The content is subject to change without notice.
We hope you continue to enjoy Pokémon Masters.