Special Event Pasio Special Stadium Under Way!
The Pasio Special Stadium is a special Champion Stadium battle that is held for a limited time only.
Unlike the regular Champion Stadium, a mix of Elite Four members and a Champion from each region are waiting for you.
A certain type is effective in event battles in the Pasio Special Stadium.
This time, the opposing Sync Pairs are weak against Grass-type attacks.
Take on powerful opponents for a chance to enter the Hall of Fame!
Pasio Special Stadium

Under Way!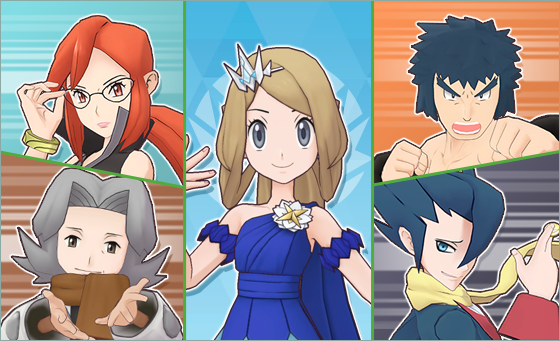 Pasio Special Stadium

Date/Time

April 10, 2023 at 11:00 p.m. - April 24, 2023 at 10:59 p.m.

To unlock this event, you must complete the Champion Stadium Kanto Challenge on Normal difficulty.
After unlocking it, you can participate in the event by going to Explore > Champion Stadium > Pasio Special Stadium.

Note: Check out About the Pasio Special Stadium for more information on how to play.
Important
To participate in the

Pasio Special Stadium,

you must have completed

Champion Stadium

Kanto Challenge

on Normal difficulty.
You can participate in the

Champion Stadium

after you complete

Main Story

Chapter 10:

A Reason to Battle

(Normal)

in

single-player

and collect all

PML Badges.

You will no longer be able to check information regarding the

Hall of Fame

after the event period has ended.
The

sync pairs

that appear as opponents in battle have different capabilities than those you can actually obtain.
Even if you complete a battle in the

Pasio Special Stadium,

it will not count as completed in the

Champion Stadium.

The time period and featured content are subject to change without notice.
We hope you continue to enjoy Pokémon Masters EX.