Event
9/2/2019 at 10:00 p.m. (PT)

Story Event
Reach for the Top
Reach for the Top under way!
Event Period: 9/2/2019 at 10:00 p.m. – 9/29/2019 at 9:59 p.m.
Updated: 9/19/2019 at 3:00 a.m.
Story event Reach for the Top is under way!

*The list of "Important" notices in this announcement has been updated with additional information regarding vouchers attainable through this event. In addition, we have added the item below to the list of exchangeable items in the Exchange Items menu.
- Exchange "Voucher A ×100" for "Coin ×10,000" (Up to 100 times)
We regret any inconvenience caused.

Explore Pasio with Blue in Reach for the Top!
Complete event areas to earn various rewards.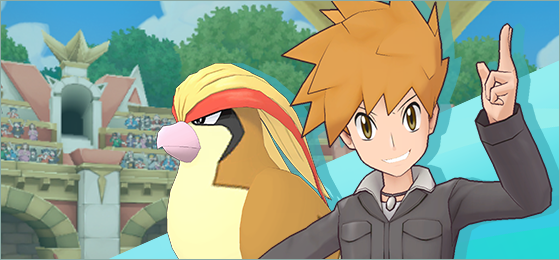 Event Period:
9/2/2019 at 10:00 p.m. – 9/29/2019 at 9:59 p.m.
Event Missions
During the event period, you can take on special missions.
Important
We hope you continue to enjoy Pokémon Masters.