A Message from the Pokémon Masters EX Team (Vol. 38)
Greetings, Trainers.
We're the producers of Pokémon Masters EX, Yu Sasaki and Tetsuya Iguchi, here with a new message for you.
Today, we'll focus on details about new Sync Pairs that debut at the end of September.
A New Arrival in the

Trainer Lodge!
Starting September 30, 2022, you'll be able to invite Raihan as a Guest to the Trainer Lodge!
Interact with him to increase your Friendship Level, and try to get Scrapbook Photos and Friendship Stories.
Plus, the Monthly Poké Fair Scout Vol. 2 will be available at the same time, featuring Raihan & Duraludon, who you need to team up with in order to invite Raihan as a Guest.
You can team up with Raihan & Duraludon!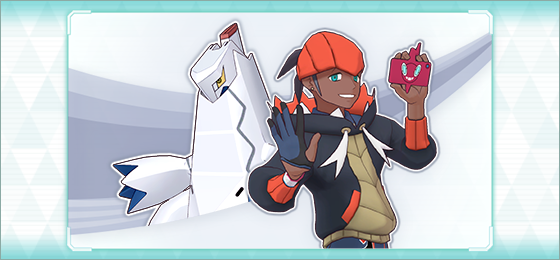 In addition, Drop-In Events will now have a rare chance of occurring during Trainer Lodge Expeditions. A Drop-In Event is when a Trainer who is not in your Expedition Team comes to visit!
We plan to add more kinds of Drop-In Events in the future, so stay tuned to see which Trainers will appear!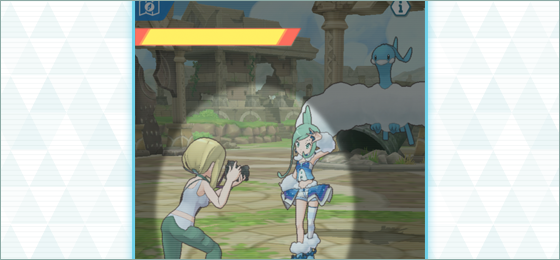 We're also working on improving usability for a more enjoyable experience at the Trainer Lodge!
Please see the update notification for details.
Story Event

Melancholy Wally

Is Coming!
Story Event Melancholy Wally is scheduled to begin on September 27, 2022.
This event will show Wally's growth in his pursuit of strength.
Also, Sygna Suit Wally, who plays a big part in this event, will appear in the Sync Pair Scout as a Fair-Exclusive Sync Pair!
Sygna Suit Wally & Gardevoir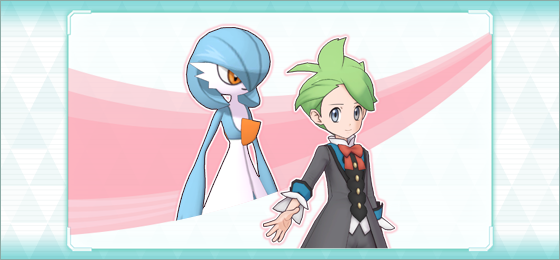 Sygna Suit Wally & Gardevoir are a Fairy-type tech Sync Pair.
With their Fairy Wish Move, they can turn the field of play's zone into a Fairy Zone to power up Fairy-type attacks.
In addition, their B Dazzling Gleam Buddy Move not only reduces all targets' Attack and Sp. Atk by four stat ranks but also affects their Type Rebuff, a new status change that increases or decreases damage taken from certain types, so they can attack all targets while lowering all targets' Fairy Type Rebuff by one rank.
Try utilizing both Fairy Wish and B Dazzling Gleam to create favorable conditions for Fairy-type Sync Pairs!
Also, thanks to their Passive Skills, they'll increase the Speed of all allies by two stat ranks when entering battle and also have a 50% chance of leaving the target confused when attacking successfully with a move, making them a versatile Sync Pair that can both aid allies and hinder opponents.
Fair-Exclusive Sync Pair

Tiles Debut!

Starting with the debut of 5★ Sygna Suit Wally & Gardevoir, special Fair-Exclusive Sync Pair tiles will be available for Fair-Exclusive Sync Pair Sync Grids!
Fair-Exclusive Sync Pair tiles are special tiles that are unlocked after reaching a move level of 2, 4, or 5 and will provide more powerful effects than regular tiles once activated.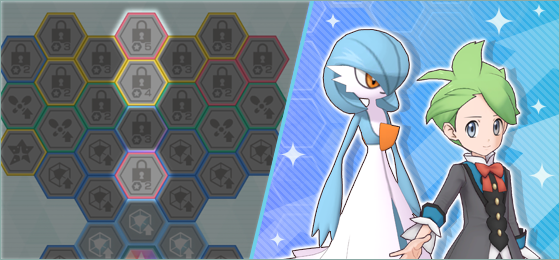 From this Sync Pair Scout on, all of the newly arriving Fair-Exclusive Sync Pairs will feature Fair-Exclusive Sync Pair tiles.
Also, tiles for Fair-Exclusive Sync Pairs that have already appeared are scheduled to be added gradually over time. In this update, Raihan & Duraludon, who appear in the Monthly Poké Fair Scout Vol. 2 described above, will get Fair-Exclusive Sync Pair tiles added.
Activate Sync Grid tiles to experience the power for yourself!
Several Trainers from a Certain Region Are Coming!
On October 2, 2022, a new event featuring Trainers from a certain region is scheduled to begin.
Several Trainers will be coming to Pasio for the first time, so we hope you look forward to seeing what kinds of encounters are in store on Pasio.
There will also be a special Rally to go with the event, so be sure to check it out!
Follow-Ups to the

Paulo Interlude

of the

Villain Arc

Will Be Added!
Have you played through the story of the Villain Arc's Paulo Interlude yet?
Parts 3 and 4 of the Paulo Interlude will be added to the Villain Arc at the same time starting October 9, 2022.
Feeling cornered, Paulo begins to doubt himself.
See for yourself what happens!
Plus, a Villain Arc focusing on a new region is scheduled to be added around late October.
We hope you look forward to seeing which villainous organization will take the stage in this story.
New

Seasonal Sync Pairs

Available Now!
One male Trainer and one female Trainer will appear as Sync Pairs in seasonal outfits starting October 16, 2022.
Have a peek at silhouettes of the Pokémon for these Sync Pairs.
Which Trainers do you think will team up with these Pokémon?
As in previous years, we also plan to rerun a seasonal event from last year, so we hope you will look forward to that as well.
In addition, the Trainer Lodge will get special seasonal decorations! Don't miss it!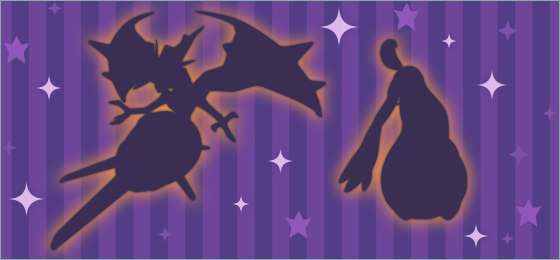 Product Revamp at the

Shop!
At the end of next month, the Daily Gem Bundle that is currently available for purchase at the Shop will get revamped as a new product to be an even better deal!
We plan to add other new products as well.
Future Updates
We're also continuing to make improvements to the game's functionality.
Next month's update will add a feature that will automatically select the last team you used to complete a battle for each area. Also, for the update scheduled for the month after that, we're currently developing a way to let you use Trainers with the same name on the same team, which will allow for battles with more diverse team setups.
This will be something limited only to battles as a way to let you enjoy using a wider variety of teams.
We'll also continue to make improvements to improve the game's usability, so please look forward to future updates.
What to Expect in the Next Message
Our next message is scheduled for late October.
In it, we plan to share information about new Sync Pairs that will arrive in November, as well as new upcoming events.
We're always working hard to deliver updates and improvements that make the world of Pokémon Masters EX as fun as possible.
We prioritize Trainers' feedback throughout the development process, so don't hesitate to let us know what you think.
Until next time, thank you for playing Pokémon Masters EX.
Pokémon Masters Producer: Yu Sasaki
Operations Producer: Tetsuya Iguchi
Note: The content mentioned in this message is currently under development. Titles, plans, update content, and update times are all subject to change.