Hau now appearing in the training area!
Take on super difficult bosses!
Hau has been added to the training area as of 1/7/2020 at 10:00 p.m.!
Opponents in the training area are crazy tough!
Use everything you've got to win!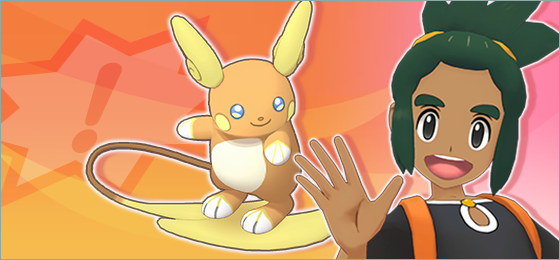 Newly Added to Training Area
Date/Time Added
1/7/2020 at 10:00 p.m.
Available Rewards
1★ Ground Bandanna ×1
2★ Ground Bandanna ×1
etc.
Important
To explore the newly added area, you must have completed co-op: Chapter 18 Challenge Cheren & Hilbert &  Hilda (Hard).
We hope you continue to enjoy Pokémon Masters.