A new Egg feature has been added!
Note: Changes will be reflected after updating to Ver. 1.9.0 or higher.
The exact time the update becomes available may differ for each player.
Please try again later if the update is not applied.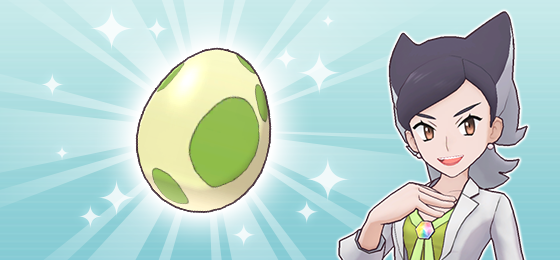 Eggs
Pokémon hatch from Eggs.
Eggs hatch after you have completed a certain number of areas.
You can give nicknames to the Pokémon you hatch from Eggs as well as form a sync pair together and take them into battle.
Three types of Eggs will appear in this update.
There are plans to add various other Pokémon Eggs in the future, so keep an eye out for them!
Affinity
Raising the affinity of Pokémon hatched from Eggs makes them more powerful.
Affinity can be raised by giving Berry Tarts.
Important
The

1★ Berry Tart

and

2★Berry Tart

will be obtainable outside of the

Exchange Items

General category in a future update.
A

3★ Berry Tart,

which is required to raise the affinity of a

Pokémon

beyond level 3, will added in a future update.
The content is subject to change without notice.
We hope you look forward to encountering new Pokémon!
We hope you continue to enjoy Pokémon Masters.