A new Medals feature has been added!
Note: Changes will be reflected after updating to Ver. 1.10.5 or higher.
The exact time the update becomes available may differ for each player.
Note: Please try again later if the update is not available.
Medals

Details
You can obtain Medals by meeting set conditions when completing some battles or missions.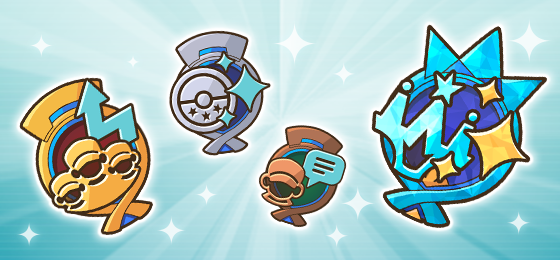 You can check out the Medals section of the Poryphone menu for information about the Medals you have already earned, as well as how to obtain other Medals.
You can select up to three Medals as your favorites, which will be visible to your friends via Friend List.
If you get your hands on a rare one, go ahead and set it as a favorite and show it off to your friends!
We hope you continue to enjoy Pokémon Masters.