Update
December 5, 2021 at 11:00 p.m. (PT)

Kanto Challenge
under way!
Date/Time
December 5, 2021 at 11:00 p.m. - January 2, 2022 at 10:59 p.m.
Champion Stadium Under Way!
You can check out the Champion Stadium: Kanto Challenge during the time period below.
Defeat powerful opponents for a chance to enter the Hall of Fame!
Update Details
From this

Champion Stadium

on, the upper limit for total point rewards has been raised to 10000 points, and

Champion Spirit

and

Battle Points

have been added as total point rewards.
Note: You can view the reward details by tapping Rewards in the upper right of the

Champion Stadium

area selection screen and checking the Total Point Rewards.
In conjunction with these changes, the maximum points that can be earned in a single battle has been changed from 1500 to 2000.
Kanto Challenge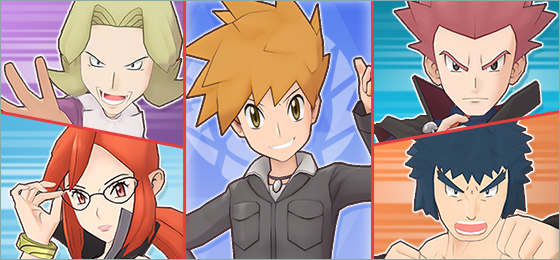 Kanto Challenge

Date/Time

December 5, 2021 at 11:00 p.m. - January 2, 2022 at 10:59 p.m.

You can view the basic rules for the Champion Stadium in About Champion Stadium.
Important
You can participate in the

Champion Stadium

after you complete

Main Story

Chapter 10:

A Reason to Battle

(Normal)

in

single-player

and collect all

PML Badges.

Medal

acquisition and

Hall of Fame

information will be saved for each region regardless of event date/time.
Details about the time period and featured region will be included in notifications going forward.
The time period and featured content are subject to change without notice.
We hope you continue to enjoy Pokémon Masters EX.