New Trainer Lodge Redecoration Feature Added!
You can now redecorate the Trainer Lodge.
Spend more time with your Guests in your own personalized Trainer Lodge!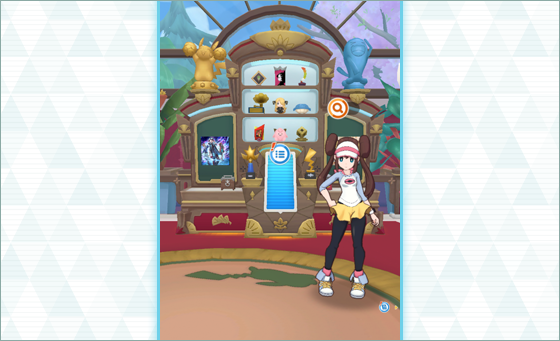 Changing the Style
You can change the interior of the Trainer Lodge by selecting a style you have obtained.
Choose your favorite style, and redecorate things the way you like!
Note: We plan to release various styles in the future.
Trainer Lodge

Decorations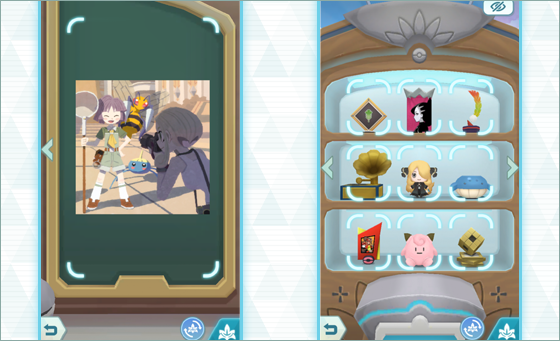 You can place replicas and plushies on the shelf in the front of the Trainer Lodge.
You can also display Artwork and Scrapbook Photos on the three boards located in the Trainer Lodge.
Show off your favorite plushies and Artwork to make the Trainer Lodge your own!
Note: We plan to release more plushies, replicas, and Artwork in the future.
Note: Only certain pieces of Artwork can be placed on the board on the left.
Artwork
You can view the Artwork you've received in the Scrapbook.
You are also able to add Artwork and Scrapbook Photos to the loading screen.
So get your favorite Artwork and Scrapbook Photos and use them to decorate the loading screen just how you want it!
Important
To use the

Trainer Lodge,

you must have completed

Main Story

Chapter 1:

The More the Merrier

(Normal)

in

single-player.

The content is subject to change without notice.